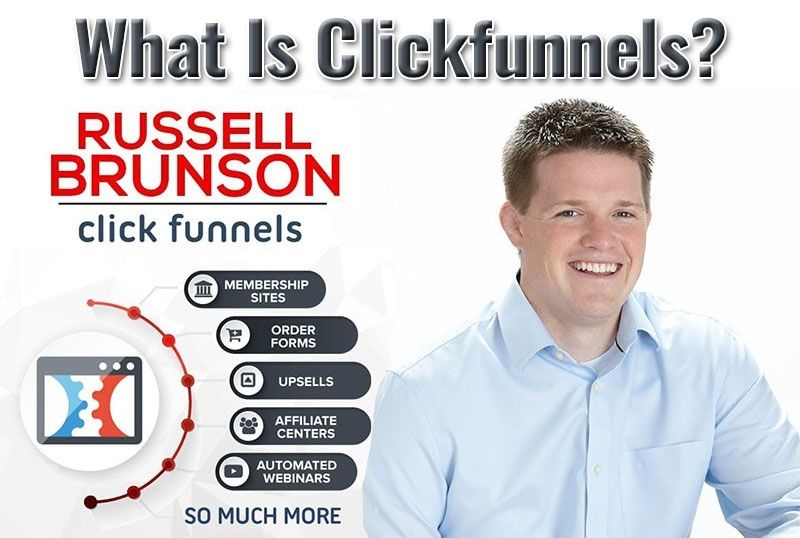 What Is Clickfunnels®?
This is another question I received recently.
Clickfunnels® is a web-based business service for building various types of sales-related pages (squeeze pages / landing pages / optin pages, thank your pages, bridge pages) and for creating marketing funnels – sometimes also called sales funnels.
These are collections of pages which are designed to initially capture your visitors' email addresses and then to re-expose them to the product or service you're promoting. This is done by sending them successive emails talking about different aspects of your offer and breaking down the barriers to buying that a potential customer might have.
Clickfunnels® (there's an in-depth review of it here) makes building these marketing funnels easy.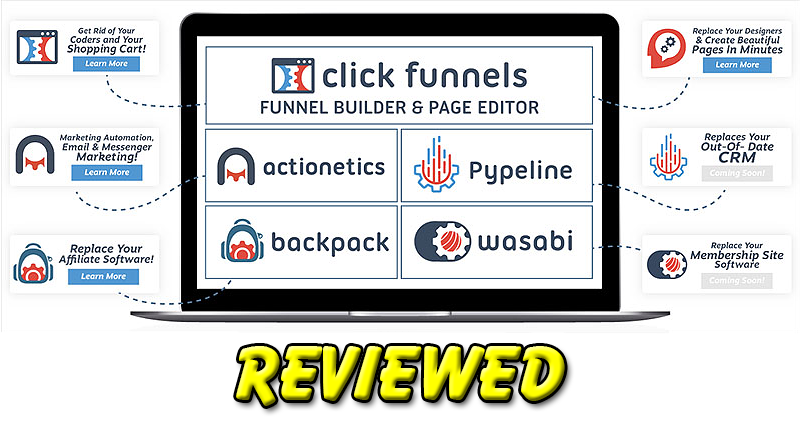 Here's Clickfunnels® co-founder Russell Brunson talking about Clickfunnels®:
This is Spencer Mecham, Clickfunnels®' #1 affiliate, giving an inside look into Clickfunnels® (you can get his course plus my bonuses here):
Clickfunnels® can also be used to build membership sites – for example, a site that provides a series of training videos or articles.
All pages built with Clickfunnels® are hosted on their servers, so you don't need to pay for web hosting elsewhere.
You can assign a domain name to a page or funnel if you want, rather than using the default web addresses on the Clickfunnels® servers.
This is a business service, with a business price tag to match. It is a subscription-based service where the basic monthly plan is $97/mth. There is a more advanced plan, that offers additional features, for $297/mth.
Since this is a web-based service, if you cancel your plan, then you will lose access to all the pages and funnels you've built with the service. Just something to keep in mind. You can download HTML versions of your pages though.
Clickfunnels® remains the top business-oriented page builder, even after several years, because it's built a solid reputation for quality and support.
If you want to know more about Clickfunnels®, watch these online presentations (click the images to watch them):
Clickfunnels® provide a whole course on how to build your first sales funnel.
Because the software is so easy to use, any business owner can quickly put a funnel together without incurring the extra cost of hiring a web developer.
And if design skills aren't your thing, there are hundreds of pre-built page templates you can use. It's just a matter of entering your own specific and offer information into the pages.
You can learn more about this funnel building course here (or by clicking the image below) and see my bonus package.
The course is called The One Funnel Away Challenge and is a very affordable $100 and runs over 30 days.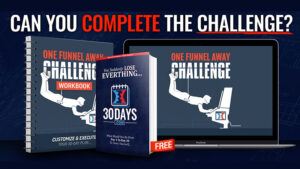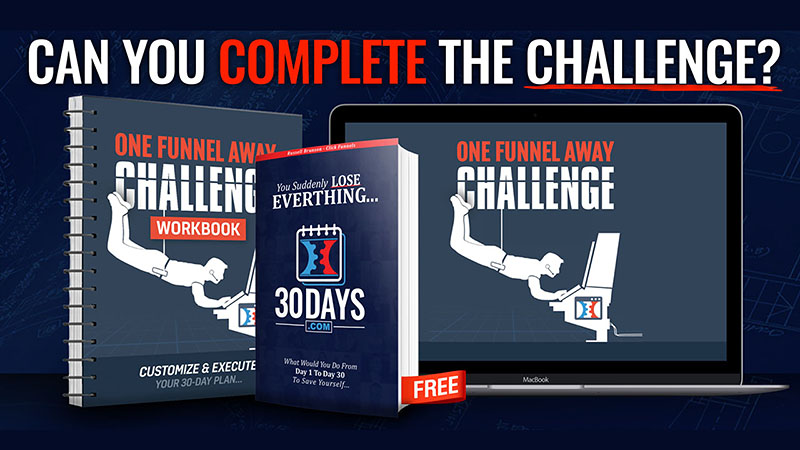 These other posts also talk about Clickfunnels® and related topics:
Free Resources:

GET FREE TRAINING ON LIST BUILDING AND ONLINE BUSINESS...