If you're wondering "How Can I Make Money Online?", let's start with a couple of simple questions about how to go about it:
Q: What's the quickest way to earn money online?
A: Clone or replicate an existing proven business.
Q: What's the best and most consistent way of generating online income?
A: By using email marketing.
Many people turn to the online world in the hopes of being able to replace their salary from a 9-to-5 job by making money online. Some may be happy simply with generating a little extra income on the side to cover a car repayment or other regular bills.
Most, however, think it's relatively easy. A bit like people in the Gold Rush years hearing about gold in them thar' hills. Many of those made the mistake of dumping everything to go dig for gold and losing everything in the process.
The same happens in the online world.
Building a business online takes time, just as it does in the "real" world. The major difference is that online business expenses are way less than bricks-and-mortar ones.
The dream is to have several passive income streams so that if any one stream goes down, your whole online livelihood won't go with it.
Getting Real
There is no push-button solution that will turn your PC into a money fountain.
You've gotta do the work, no matter what program, course or training you follow and no matter what online business model you intend to pursue.
The rewards though, if you become successful, can be huge.
After any personal money issues are covered by what you earn online, your next goal will probably be time freedom.
It's one thing to switch from a 9-to-5 job to a work from home job, but if you're putting in all the hours God gives, is that trade really worth it?
Time is the one commodity we all have in limited supply – be you rich or poor. And, once it's gone, it's gone for good. There's nothing you can trade that will get that time back.
And if you want a reminder of the importance of your time, watch this video…
So, ideally what you want is a profitable business that gives you plenty of time to spend with family and friends, and doing the things you love.
Affiliate marketing is a great way to build a business online. But it does take time to get your site established, create all the content for it (on an ongoing basis as well) and have it listed high in the search engines so it pulls in traffic.
If that's a model you want to follow, the absolute best training available is from Wealthy Affiliate (check out my review of it here if you'd like to know more). Once you've learned the ropes, you can start creating more websites and the time and monetary costs will be far less for these.
But it does take time to build up your website assets.
The affiliate marketing model relies on what I call "drive-by sales". Someone likes what you're selling or promoting through your site and buys it. If you're lucky, it's a subscription-based product so you earn regular monthly commissions.
But once the initial transaction has gone through, you've lost that customer. They belong to the product owner now. And you have to wait for another visitor to come along and buy another product from your site before you see another commission.
It's also worth noting that most people don't buy something the first time they come across it. And if they first encounter a product they like on your site, they may end up buying it somewhere else in the long run.
Why List Building Matters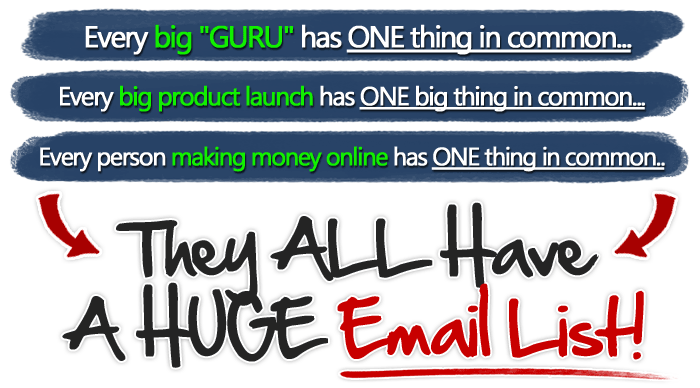 Smart affiliate marketers build email lists so that they can repeatedly market to their subscribers (if you want to know why list building matters, check out this post). It's one of the best ways to make money online.
Instead of sending visitors directly to the sales page via their affiliate links,  they send them to squeeze (opt-in) pages instead, so that they can capture the visitor's email address.
Typically, the visitor is then redirected to the affiliate offer and then receives a short email series over the following few days that re-exposes them to the product they were interested in.
If they didn't buy the first time they were sent to the sales page, the email series gives you, the marketer, several more chances of prompting the visitor to buy through your affiliate link.
After the email series is finished, you can still send offers to your subscribers for the same product or for different offers.
With an email list you convert your drive-by customers into potential repeat customers.
Setting up an email series can be a time consuming task. There's an art to writing them so that you'll get a good response from your subscribers.
And you have to mail consistently. Daily is best.
If you want to circumvent that process, you can always hire a professional to write and post your emails for you. Your time and energy might be better spent on other aspects of your business.
If hiring a professional is outside your budget, you can always buy a quality email series but you'll need to manually add them into your autoresponder.
Many marketers make the mistake of thinking they have to learn how to do everything themselves from building websites, writing creatively, creating squeeze pages, hooking them up to an autoresponder, creating bonus pages and product delivery pages, writing emails and so on.
That's a recipe for disaster. No one has the time to become an expert in all those disciplines. That's what outsourcing is for. Play to your strengths and delegate other tasks to people who know how to do them better.
So, getting back to that ideal business that both frees up your time and still gives a good, sustainable income and the answer to the first question posed in this post…
How Can I Make Money Online?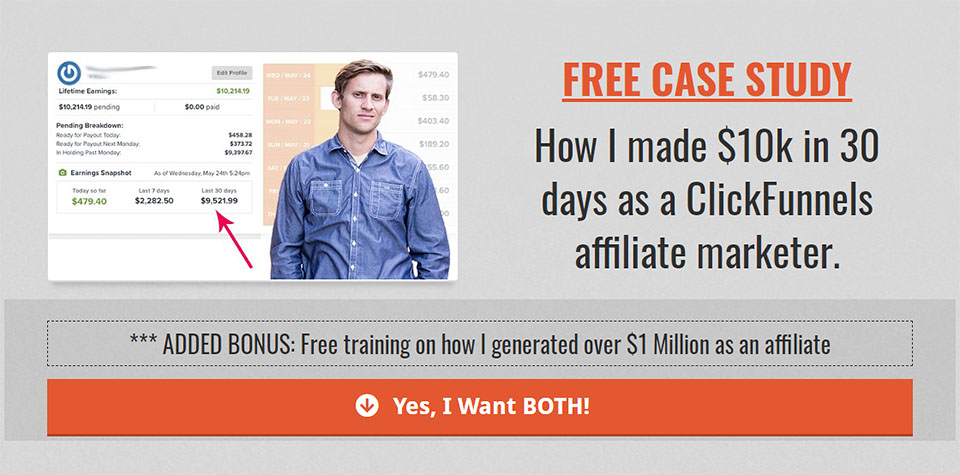 The quickest way to start earning money online is to clone a proven business. This is what happens in the real world with franchises like McDonalds and Starbucks.
Here, the entire business infrastructure is already in place. You don't have to build anything. You essentially buy a license to use that business and all its assets.
The best affiliate marketing training courses these days include sales funnels that you can clone. You just paste in your affiliate links and you essentially have a business in a box that's ready to go.
Courses that provide these resources are Affiliate Secrets 2.0, Daily Commissions Club and Zach Crawford' Affiliate Marketing Training.
If you're budget is small, then start with a free sales funnel like this one. There are multiple programs promoted through it, all of which are free to join.
The Beauty of Sales Funnels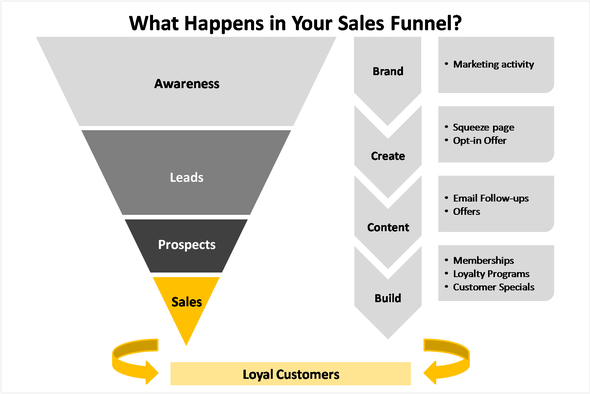 Now I need to talk about something called Sales Funnels here.
They've been around for years and used by product developers but not so much by affiliate marketers.
If you've bought products in the internet marketing niche, you'll have been exposed to a sales funnel.
You're presented with a low-cost front-end offer to get you in the door. And then you're presented with a succession of increasingly priced upsells. You're also added to the vendor's mailing list.
The vendor actually makes their money from the high-priced upsells rather than the front-end product.
[Supermarkets use a similar approach by putting bargain and discounted products near the door. They're known as loss-leaders. The supermarket actually loses money on sales of these discounted products but more than makes up for that from the other products you end up buying, once you're in the door!]
Most affiliate networks now pay out affiliate commissions on all products in these sales funnels. But not always.
Once you've been added to the vendor's mailing list, they can send you even higher-priced offers that are not included in the sales funnel that the affiliate gets access to. And if you buy one of those offers, the affiliate does not earn a commission.
If you happen to be an affiliate, then you're cut out of the commission loop here.
If you want to understand sales funnels better and why they're so powerful, watch this great explanatory video.
Business In A Box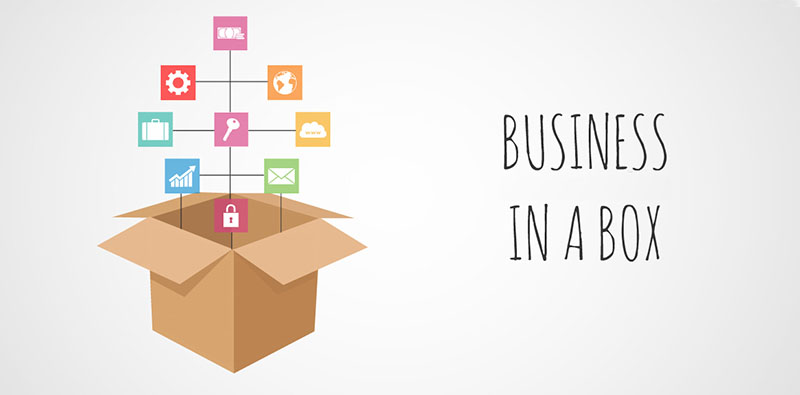 With the Affiliate Freedom Funnel, you get the whole business. Whenever a product is sold, it's through your affiliate link and you get the commission.
This is a complete system and it's 100% free. Everything you need is included from free products you can give away, a squeeze page to build your list, the entire sales funnel and emails to send out to your leads that contain your affiliate links.
To set up a system like this from scratch yourself would a couple of weeks at the very least plus all the expenses involved in buying the tools and services needed to achieve the desired result.
The strength in this system comes from the email marketing section. This is the engine that exposes your leads to multiple products, that keeps your leads engaged and that drives sales.
In essence, this is the optimal system as it combines a squeeze pages, a sales funnel, list building and email marketing, all under one roof. And you need little technical expertise to use it.
All you need to do with the Affiliate Freedom Funnel is promote your squeeze page link and the system does the rest.
You also don't have to worry about finding products to promote. You only need to get people into the system and from there on the system does all the marketing and sales for you. This is the way to make easy money online.
Traffic Is The Key To Success


For this business to work, you need to send the right kind of people, the right kind of traffic to it. And this is where your business expenses should go.
You can get traffic from lots of places online but probably the best place to get traffic is from YouTube. If you're afraid of appearing on camera, you should push outside of your comfort zone. But if you're not willing to, use on online video creation app like Content Samurai to create videos where you don't need to be on camera.
If that option is outside your budget, then the next option I recommend is for you to buy traffic from Udimi. You're buying solo ads here from a wide variety of vendors. My post here explains how to find the right vendors for your offers.
There's no point in buying traffic that doesn't convert into sales. It's simply a waste of money. So always track how your ads are converting into email signups, and sales. There's a free guide here that explains link tracking (as it's called).
There are two services that can do link tracking for you – ClickMagick and Marketing Magic. Both are good though Marketing Magic offers more features and costs more as a result.
Want To Be An Affiliate Instead?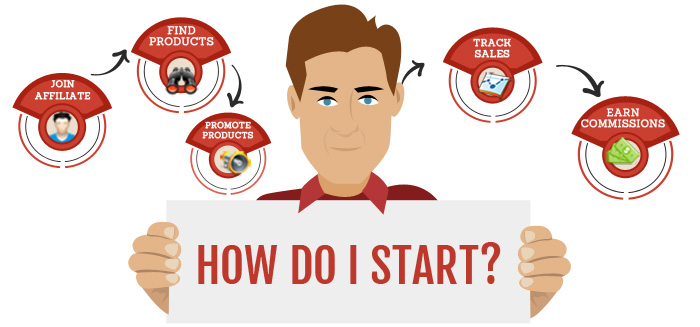 But maybe you don't want to buy yet another product or system. Maybe you can't afford to.
What about promoting the Affiliate Freedom Funnel as an affiliate instead?
Sign up to be an affiliate here and start promoting the funnel (and other products) with your affiliate links.
This is one of many free ways to make money online.
So promote as an affiliate and lose out on some commissions…or use a pre-built funnel and get commissions on all sales…
Grab your 100% free done-for-you sales funnel here today…
Make a few sales with this option and you'd be able to afford to get Clickfunnels® or one of the training courses I mentioned above yourself if budget is a problem.
A Different Sales Funnel Solution
You may see me mention a product called Clickfunnels®® elsewhere on this site.
This is a tool that every online business owner could use.
It makes the process of creating your own sales funnels easy.
It can also build websites and membership sites.
If you're looking for an all-in-one marketing solution for your business, this is it.
Clickfunnels® also has a superb affiliate program as you can see here: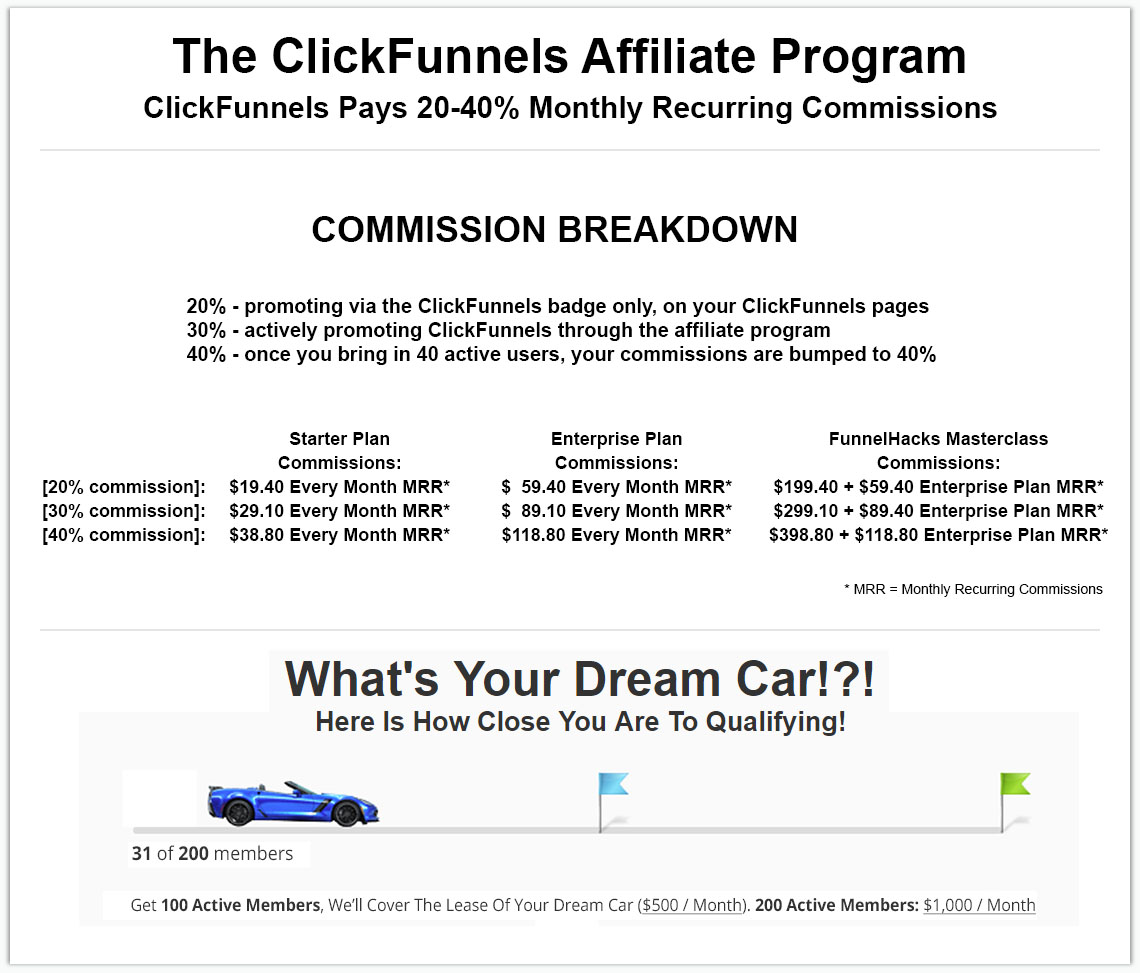 It's free to sign up as an affiliate and affiliates can promote a number of products from free books and webinars to Clickfunnels® itself. You get a 40% commission on anything sold through your link, including on any upsells.
The obvious best way to sell Clickfunnels® is to use a sales funnel! Rather than reinventing the wheel here, you can clone a proven sales funnel here which comes with training on how to set it up.
The caveat is that you will need to have your own Clickfunnels® subscription to use this funnel as it was built with Clickfunnels®. But you can try everything out free for 14 days and decide where to go from there.
There's a also various free affiliate marketing training courses here set you on the path to success:
I talk about why I chose to promote Clickfunnels® myself in this blog post in order to generate an ongoing passive income.
Here's a free book all about sales funnels from Russell Brunson, who's the guy behind Clickfunnels®. There's not much he doesn't know about marketing. He's estimated to earn $100 million per year from his various enterprises with Clickfunnels® earning a big chunk of that.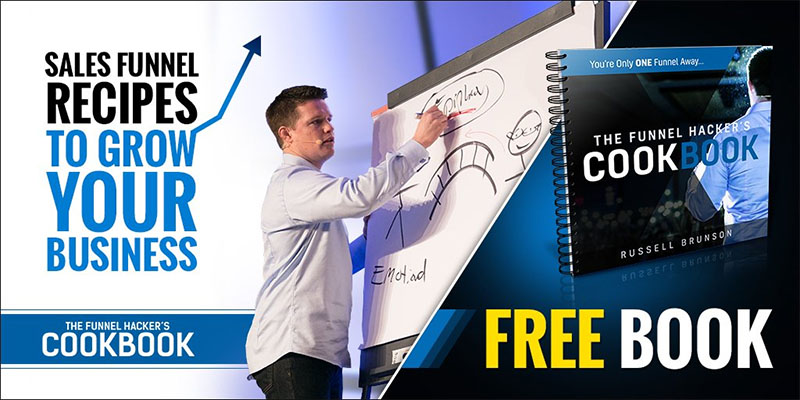 He has two other free book offers (just pay shipping) – DotCom Secrets and Expert Secrets that are very much worth reading.
Conclusion
The Affiliate Freedom Funnel is a free business in a box. It fits the bill of being a proven system that you can clone and it's capable of providing a consistent, sustainable way of earning income online now and into the future.
But it is not a push-button solution to making money online. You still have to do the work in promoting your own squeeze page. You will have to pay advertising costs to drive the right kind of traffic if you don't want to rely solely on organic traffic.
So, if you're wondering "How Can I Make Money Online?", these are the ways. They combine the best of all worlds in combining affiliate marketing with list building and email marketing. All you need to be able to do is send targeted traffic to the optin/squeeze pages you're provided with.
My Affiliate Secrets 2.0 Bonus Package
Affiliate Secrets 2.0 is Spencer Mecham's affiliate marketing and sales funnel course which I mentioned above.
I'm offering a bonus package of 23 courses, books, reports and software (some with PLR rights) worth over $2,600 to you if you decide to buy it through any of my links. You can see the bonuses on offer here:

Clickfunnels® Sales Funnel Bonuses
I also have a huge bonus package available (50 products) if you decide to subscribe to Clickfunnels® through my links. You can see the package by clicking the image below…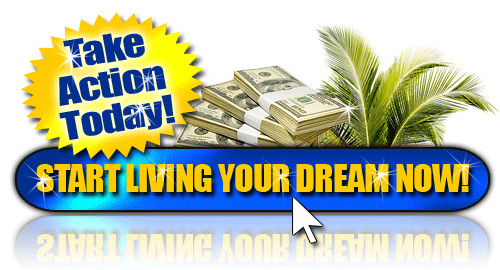 Free Resources:

GET FREE TRAINING ON LIST BUILDING AND ONLINE BUSINESS...