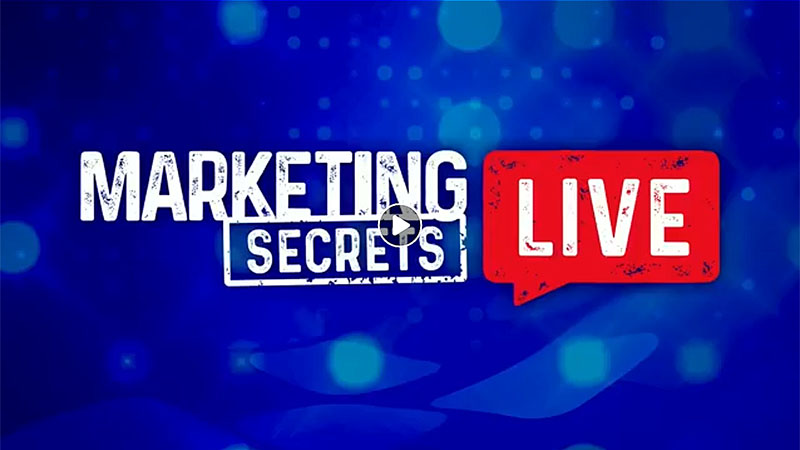 Welcome to the Marketing Secrets LIVE show!
In this very first episode, Russell Brunson (co-founder of the Clickfunnels® sales funnel software) will be taking you through all things sales funnels, marketing, and entrepreneurship.
He and his team will cover sales funnels for beginners, traffic, motivation and so much more!
There are even some special guest appearances from Dan Lok, John Lee Dumas, and Russell's inner circle members, as well as a Q&A session.
And if you love bloopers, you won't want to miss Russell trying and create intros and outros for all their content. 🙂
Free Books From Russell:
Watch The Show!
Free Resources:

GET FREE TRAINING ON LIST BUILDING AND ONLINE BUSINESS...