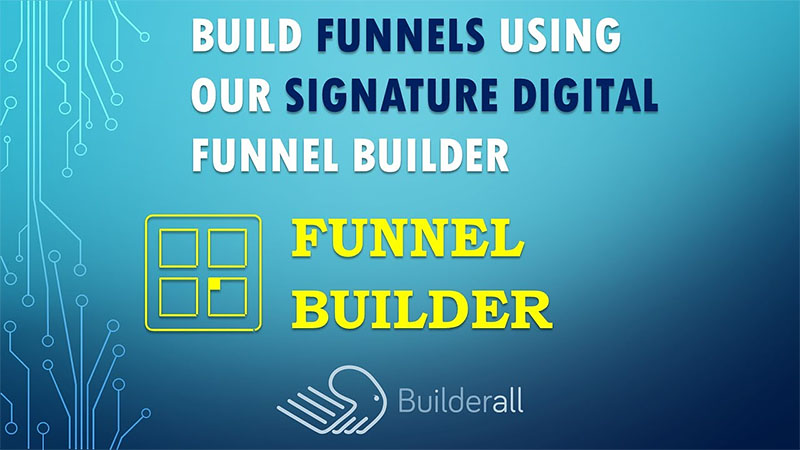 Builderall Vs Clickfunnels®
Builderall is often touted as being a less expensive option than Clickfunnels®.
Which is true.
A Basic Clickfunnels® account costs $97 per month whereas a you can start off with Builderall for free (though what you can do is extremely limited).
However, their highest priced plan is $69.90 per month, which is 28% less expensive than Clickfunnels®.
Also bear in mind that Clickfunnels® also offers a Pro level plan with additional and no limitations for $297 per month.
You can see, then, why people say Builderall is the better option.
But there is a problem with this comparison.
Clickfunnels® has one sole aim – to make building squeeze pages and sales funnels easy, even for the non-techie.
It can also build blogs and membership sites.
Builderall is different.
It provides a suite of tools useful to marketers all under one roof.
It's less expensive than subscribing to tools like these separately and makes managing an online business more efficient.
While it has often been promoted as sales funnel software, strictly speaking it's not.
It contains a page builder which is useful for building individual pages like squeeze pages, thank you pages, bridge pages, and other pages that appear in a funnel.
However, it didn't organize pages into a funnel in the way that dedicated sales funnel software like Clickfunnels® does.
At least, not until now.
What Is A Sales Funnel And Do You Need One For Your Business?
Builderall's New Sales Funnel Builder
A new tool they call their Digital Canvas Funnel Builder has been added to their suite.
If you have an online presence and you've ever struggled with visualizing your entire digital footprint and connecting all the dots…
…like your landing page, your sales page, the email follow-up sequences, the thank you pages, and all that stuff…
…Builderall now lets you do that all on one screen.
The new tool allows you to not only see everything in one place, but it also connects all of the pieces of your funnel and gives you the statistics you need to make intelligent decisions.
Talking about this new tool is one thing, but seeing it in action is another.
This training video shows you how to use the Builderall's Digital Canvas Funnel Builder tool to build a sales funnel:
Builderall Free 14-Day Trial
Take Builderall for a test run with their 14-day free trial
Build A Free Site With Builderall
Build a website for free. No payment necessary
Free Resources:

GET FREE TRAINING ON LIST BUILDING AND ONLINE BUSINESS...