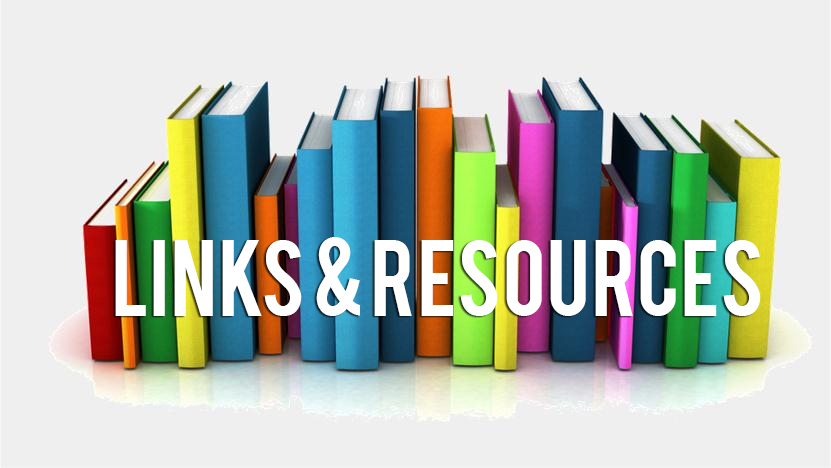 These are the tools I review and talk about elsewhere on this site, all collected in one easy-to-peruse page.

Free Video Courses
Free Webinars
The 3-Step System To Kill Your 9-5 Job Selling Other Peoples Proven Products – In this free webclass, Zach Crawford introduces you to the world of affiliate marketing and how to become a truly successful marketer. There's plenty to learn here, even for established marketers.
The Secret Funnel Strategy – watch Russell Brunson's infamous 10X presentation where he talks about how he uncovered a new Secret Funnel Strategy that almost nobody knows about…(one that can take ANY business from 'Startup' To '$1,000,000' in a short period of time…)
How to Earn a 6-Figure Side-Income Online – watch a replay of John Crestani's Make Money Online webinar. His 3-step process is responsible for $1.5M in earnings within 5 months WITHOUT a product and WITHOUT investment to get started. Forbes even wrote an article about him, his 3-step process and the results his students have been getting.
Building A Passive Online Income Using Nothing But Email – there are over 4.2 billion email addresses in the world. Learn how to grab a tiny slice of these and turn them into an information business.
How To Build A List of 1,000 People In The Next 30 Days – How to get people to sign up to your email list (and how to do it for free); how to get people, who are predisposed to buying from you, to open your emails; how to provide massive value from your emails and still make a ton of sales and how to get your email list into a buying frenzy without being all "salesy".
Build Your List Using Viral Hacking – This webinar will show you an unusual, yet powerful traffic strategy that doesn't depend on any of the "usual traffic suspects" (like Google, Facebook, etc). You'll also learn how to get a massive audience at your disposal from day 1 and how to significantly increase the amount of leads you're getting from the same amount of traffic.
Learn About Sales Funnels – Most sales are not made when someone first sees your offer. They need to be exposed to it several times. Successful affiliate marketers don't earn the majority of their income from front-end sales either but from higher priced products in their sales funnels. If you don't know what sales funnels are and how they tie in with list building and email marketing, this is a webinar you really should watch.
How To Start A Business Online – In this free web class, you'll discover 10 different ways to start a business by using the internet and also, where to get the free resources that will help you build it. For instance, during the web class, you'll learn where to get free eCommerce training for a Shopify store and the types of physical products you can start selling online.
Free Books & Reports
Some of these are ebooks and some are real, physical books…
eSCAPE – After years of research, discover the 4-stage process to becoming a radically successful entrepreneur. Successfully build any business you want – offline, digital, network marketing – you name it! (Physical book)<-->
Training Programs And Courses
Secret Affiliate Marketing Hacks – Zach Crawford is one of the best affiliate marketing mentors you can find and this superb course takes you through all the really important aspects on how to become a truly successful affiliate marketer. This is the course I'm currently following.
Affiliate Secrets 2.0 – This is one of the best courses available on building a passive income through affiliate marketing. This course is focused on using sales funnels rather than blogging as the strategy for doing this.
Rachel Lee's Affiliate Marketing Courses – Rachel has a number of free and paid course on various aspects of affiliate marketing. She too concentrates on sales funnels and email marketing strategies.
Sarah Staar's Affiliate Marketing Courses – Sarah is one of the UK's most successful affiliate marketers. She specialises in YouTube marketing combined with email marketing. She offers a number of courses, both free and paid.
Wealthy Affiliate  – this is my #1 recommendation for learning how to become a successful affiliate marketer through blogging. I have an in-depth review of it here. I think so highly of it that I'm even offering $4,500 in bonuses to anyone who signs up and becomes a Premium Member!
Clickbank University 2.0 – there are a number of training courses that claim to teach you how to make money with Clickbank. This course, however, is created by Clickbank themselves and is run by Top Marketers in the Clickbank community. They have access to all the internal Clickbank stats to know what's selling, why and how affiliates can capitalize by sharing this information with affiliates.
List Building Class – Jim Cockrum is the creator of many highly regarded training courses, including the #1 selling Amazon Seller Course. Look over Jim's shoulder as he shows you exactly how he's grown massive email lists and added thousands of great customers to his businesses using simple ideas you've never seen taught anywhere else. Buy his book at the bottom of the page and get the List Building Class course for free.

Where To Get Paid Traffic
Udimi – This is one of the best places to order Solo Ads from. Clicks cost as little as $0.35 each. Check out the various vendors to find someone who fits your needs. This post explains how to go about finding a vendor that's right for you.
Better Than Solo Ads – Offers very high quality traffic with high optin rates and a better than average likelihood of getting sales. But you do pay more for this top quality traffic. Best used if you already have a list and are generating sales already that con cover ad costs.
Done For You Emails – Not a traffic source but if you suck at writing emails, this is one to consider. One of the internet's top email marketers will write one email per day for you and post it to your list. The emails are general in nature, talking about online business rather than being about any particular product. So you can promote whatever you want with these emails. However, they are structured in a fashion to get your readers to click the links in them. Not cheap but definitely worth the price.
Website Builders & Web Hosting
Wealthy Affiliate's SiteRubix Web Hosting – Build your first WordPress site and have it hosted for free. Website security is front and center here, very important these days.
A2 Hosting – If you;d rather not use Wealthy Affiliate as a web host, then this is my recommended independent web hosting company.

AutoResponder Services
See this post for mini-reviews of the autoresponder services below…
GetResponse – probably the best autoresponder for those who are interested in building an online business in the internet / affiliate marketing niche.
Aweber – another very popular and long established autoresponder.
MailChimp – one of the newer autoresponders. It allows you to build a mailing list of up to 2,000 subscribers and send out up to 12,000 emails each month, all for free. The downside is that internet / affiliate marketing mailing lists are not welcome. Great for all other niches.
Mail Primo – the only autoresponder on the list that does not require a monthly subscription. A one time fee gets you full access to building unlimited mailing lists and sending out an unlimited number of emails.
Sendlane – I confess I don't use this autoresponder service myself but I hear very good things about it. Email deliverability is very high. Pricing is higher than for other autoresponders. However, they have just added a unique feature – the ability to capture customer email address from your sales as an affiliate marketer on Clickbank.

Squeeze / Landing Page Builders
See this post for mini-reviews of the squeeze and landing page builders below…
Dual Squeeze – a 100% free squeeze page builder. Great for those just starting out. Once someone signs up on your squeeze page, they're directed to another link of your choosing. That can be to a squeeze page to collect emails for another list or to an offer you want to promote.
InstaBuilder 2 – a WordPress plugin that creates squeeze pages as part of a WordPress site which work on both desktop PCs and mobile devices. Over 100 pre-designed squeeze page templates are included and you can create multi-step optin pages if you need to.
OptimizePress – another WordPress plugin for creating squeeze pages but it also creates Webinar Registration pages, Event Pages, Free Training Pages, Microsites & Minisites, Funnel Pages, Small Business Websites, WordPress blogs (comes with its own theme) and Membership sites. Required if you want to use the pre-built squeeze pages that come with Buzzinar's PLR reports, ebooks and audio files.
Landing Page Monkey – this is the easiest landing page builder to use and it's also the least expensive. Your pages are hosted for you so you don't need your own website. You have full control over how your pages look. Adding animated backgrounds (videos) is very easy. Comes with my bonus package. My review is here.
Genius Lander – from the same developers as Landing Page Monkey, this landing page builder allows you to build more sophisticated landing pages that are geared to use psychological techniques to get better open rates. Comes with my bonus package.
ProfitBuilder – a WordPress plugin that allows a blog to create squeeze and landing pages that are hosted on your blog's domain. It comes with a huge number of pre-built templates for a variety of different types of landing page.
Ninja Popups – a WordPress plugin for building popup forms on your blog. Forms can be optin forms, coupon codes, etc. You can use the plugin to collect subscribers for your email lists or to drive traffic to special offers.
Conversion Gorilla – similar to Ninja Popups in concept, it adds an attention bar to your website. This fully configurable bar can be used to collect email addresses and subscribers or to direct traffic to your offers. The Pro version of the plugin allows you to place an attention bar over any webpage, not just ones you own. Read my review here.
Clickfunnels® – the tool I use to build my own sales funnels (I'm also able to clone other marketers' sales funnels when they share them). In my opinion, it's a better tool than LeadPages as it's been created by one of the most successful marketers out there – Russell Brunson. I like it so much that I'm offering a bonus package worth $12,000. It also has a stinking affiliate program that any affiliate marketer should be a part of. I talk about my reasons for choosing it in this blog post.
LeadPages -this is a top-tier service that lets you collect leads from landing pages, pop-up forms, social media, text messaging, and email. There's a lot more to it as well. This is a tool that's best left until you're familiar with list building and want to scale up your efforts.
UpViral – a complete, dynamic web-based solution and referral formula that handles every aspect of viral marketing. It makes it cheap and easy to build highly profitable marketing campaigns that leverage your visitors so your traffic compounds over time!

Video Marketing Tools
Using videos is one of the best ways to drive traffic to your squeeze pages and landing pages. It can seem daunting at first but creating videos is not as difficult as you might imagine.
The Ultimate YouTube SEO Cheat Sheet – a free report that guides you in how to optimize your videos for the search engines so that they get ranked more highly there (it's easier to rank videos than websites, by the way).
Camtasia – this is THE tool for creating over-the-shoulder style videos where you're showing your audience what's on your monitor. These types of video are typically used for making video tutorials demonstrating how a software tool is used for example. It is a full video editor, so videos recorded on cameras can be imported and edited too.
Content Samurai – this online video creator makes it easy to create dynamic videos that grab a viewer's attention. You paste in a text script and it gets converted into animated slides with associated images automatically selected for you. You can add background music and voice over tracks too. Comes with my bonus package. Check out my in-depth review for more info.
Sarah Staar's Video Marketing Course – Sarah is an expert in video marketing. She drives all her traffic from YouTube. What she doesn't know isn't worth knowing. This is her comprehensive course covering all aspects of video marketing.
YouTube Buddy – a free Chrome browser extension that integrates directly into YouTube to help run your channel there with ease. Paid accounts that provide access to additional functions and tools start at $9/mth.
Video Marketing Templates – no matter what tool you use to create videos, these 5 templates are proven to get a response from your audience.
Flickstr – This is a new video creation tool that's designed specifically for creating video ads that are best used on YouTube. Video ads are fully customizable and look professionally produced due to the quality of elements provided with the software.
Masking Your Affiliate Links
Pretty Link Lite – a free WordPress plugin that makes long, ugly web links into shorter, more appealing links that appear to be on your own domain. These links are good for SEO (Search Engine Optimization) too.
Pretty Link Pro – the paid version of the Pretty Link plugin offers a huge number of additional and welcome features over the Lite version, including automatic keyword hyperlinks and a variety of ways of masking and redirecting links.
Affiliate Tripler – this WordPress plugin is not cheap. It allows you to redirect a visitor to another web address while storing up to 4 cookies for related products on their PCs. One way to use this plugin is to send visitors to a page that's not part of an affiliate program while placing a cookie for the product talked about on their PC. If they buy, then you get the commission. Some will see this as a way to combat commission hijacking; others as it being underhanded. You take your choice.
GET FREE TRAINING ON LIST BUILDING AND ONLINE BUSINESS…