.
What's up, Funnelhackers!
I stumbled across an interesting word the other day…
Com-pos-ite.
It's not a word you hear often, but it basically means something with multiple compartments or various functions.
Sometimes in business (and in life), we come across a "composite" of information… and that can feel pretty overwhelming.
When there is too much information at once, it can be tough to know what to implement first.
This is why a giant download of so-called "expert advice" isn't always the best advice for newcomers…
And, it's part of the reason why we created the One Funnel Away Challenge.
The OFA Challenge helps walk you through all the steps to building out your funnel, but in an easily digestible manner…
Are you ready to launch your business and get started right away? What if we hold your hand through the process?
Now is the time to finally put your product or service out there…
And, our NEXT One Funnel Away Challenge starts in just 2 days! (Nov. 11th).
Remember, you're just one funnel away…
– Russell Brunson
.
Did You See The Amazing Funnel Hacking Live 2020 Speakers That Have Been Revealed So Far?
Join Russell and his team At Funnel Hacking LIVE, and watch Prince EA, Kathryn Jones, Jermaine Griggs, Garrett J and Danielle K White, Heather Quisel, and Marley Baird take the stage!
In case you missed some of the recent LIVE announcements, several incredible speakers who will be presenting at Funnel Hacking Live 2020 have been revealed!
How amazing is that?!
And this event is just getting warmed up; there's still more speakers to be announced over the next 2 weeks, so stay tuned!
Here's everything you need to know to get caught up…
Garrett J & Danielle K White – Not sure how simplify your business? This powerhouse duo are all about teaching you how to remove the complexity of your business, and properly frame your funnels, but more importantly, how to frame your life.
Marley Baird: If you're not a fan of creating loads of content for your business. Or, if you don't know what to create or if you feel like you're too busy, and simply don't have the time to crank out piece after piece of content. Marley will help get you off the content-creation hamster wheel, so you can create a high-value piece ONCE, and repurpose it again and again!
Heather Quisel – Ready to "level up" your entire life? This incredible former preschool teacher used the adversity of an unspeakable tragedy to grow her company and become the sole money-earner that her family needed. She'll share her story, and show you how you can turn your deepest pain and adversity into your greatest transformation.
Kathryn Jones – You've heard of funnel hacking… but what about DESIGN hacking?! In her presentation, Kathryn plans to reveal the secret to creating pages that are visually-engineered to CONVERT, while keeping you from missing the under-the-radar step that most FunnelHackers blow right past…
Prince EA – Want to create content that consistently goes VIRAL? Prince EA has you covered… his presentation will focus on teaching you how to find your voice while inspiring the people you're called to serve. He'll share the same secrets he uses to motivate his 20.2 MILLION social media followers!
Jermaine Griggs – Have you ever felt CHAINED to your business? Like you actually created a JOB for yourself… not a company? Jermaine gets it. So his entire presentation is dedicated to teaching you how to achieve TRUE "funnel freedom" (the same kind of freedom that allows him to travel the world with his family!)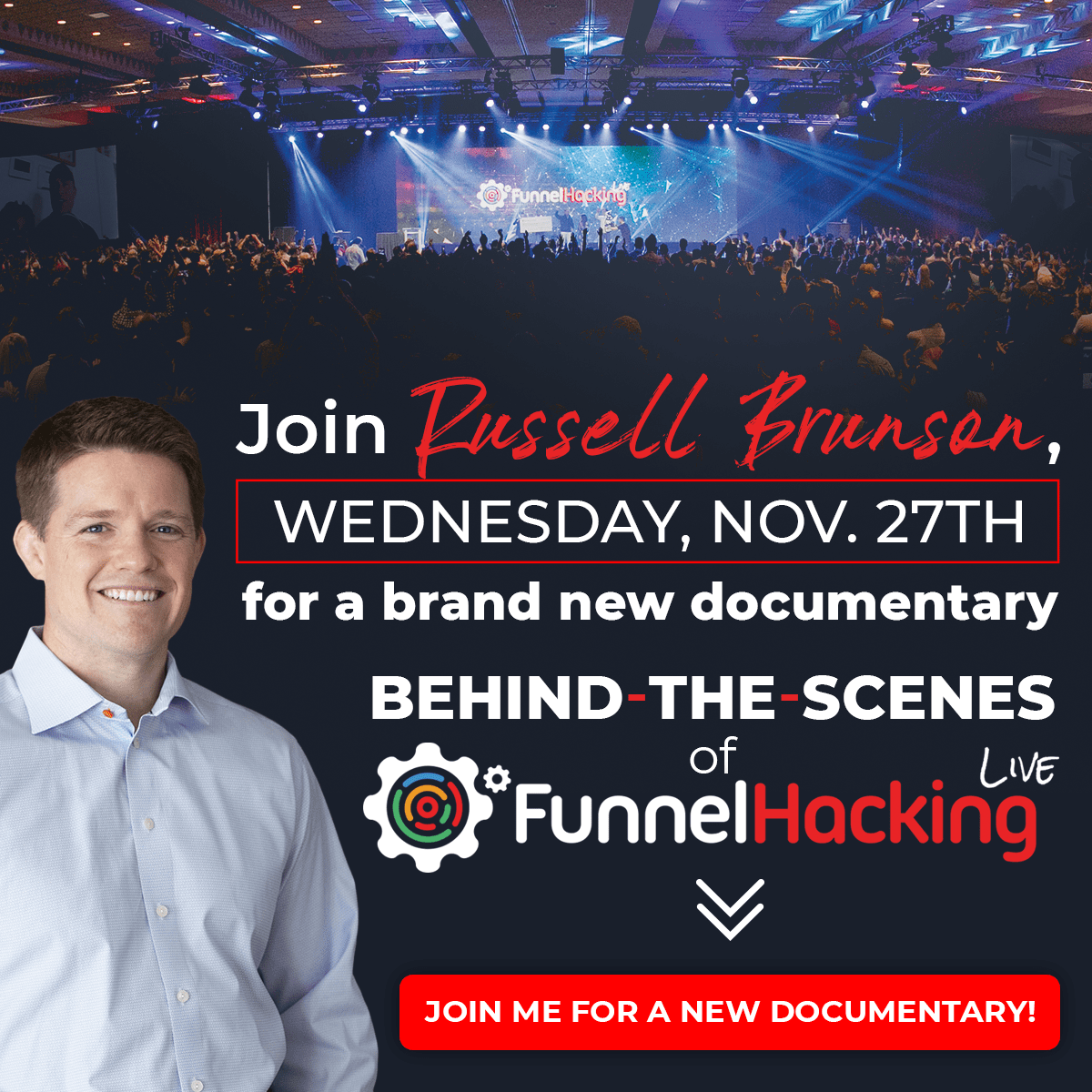 PLUS, when you get your FHL 2020 tickets ASAP, you'll ALSO get access to an ever growing stack of insane bonuses!
FHL 2015 Recordings (Value: $697)
FHL 2016 Recordings (Value: $997)
FHL 2017 Recordings (Value: $997)
FHL 2018 Recordings (Value: $997)
FHL 2019 Recordings (Value: $997)
PLUS… the NOTES from 2015,16,17,18, and 19… all 430 pages (Value: $497)
Jermaine Griggs' Bonuses! (Value: $247)
H.I.P.P.E.R. Sales Scripts and Training (how to sell  ANYTHING in the most effective, persuasive way possible!)
Funnel Freedom (how he was able to visit 30 countries with his kids while his 

funnels

 were on autopilot paying for everything!)
Katheryn Jones' Bonus!
"Design Hacking" video deep dive! (how to make your 

funnels

 visually-engineered to CONVERT) (Value: $147)
Garrett J & Danielle K White's Bonus!
Strategic Seduction – an 8-hour intensive training where Garrett teaches you the frame that helps 

funnels

 make sense (Value: $297)
Heather Quisel's Bonus!
Heather's signature 14-Day Challenge "Level Up and Get What You Want Out Of Your Life" (Get crystal clear on what you really want, without wasting time, setting yourself up for failure, or feeling alone!) (Value: $197)
Marley Baird's Bonus!
Marley's "Indoctrination Engine" Mini-Course! – Learn the 3-Pillar Formula that generates POWER and PERSONALITY (this is what FUELS the relationship with your audience)! (Value: $147)
(Total Value: $6,217!)
And they're just getting started!
Remember, there are still several speakers left to be revealed… and some of them are  going to offer EXCLUSIVE bonuses to everyone at FHL.
Get Your Ticket NOW For FHL 2020>>>
---
It's Marketing Secrets LIVE!!!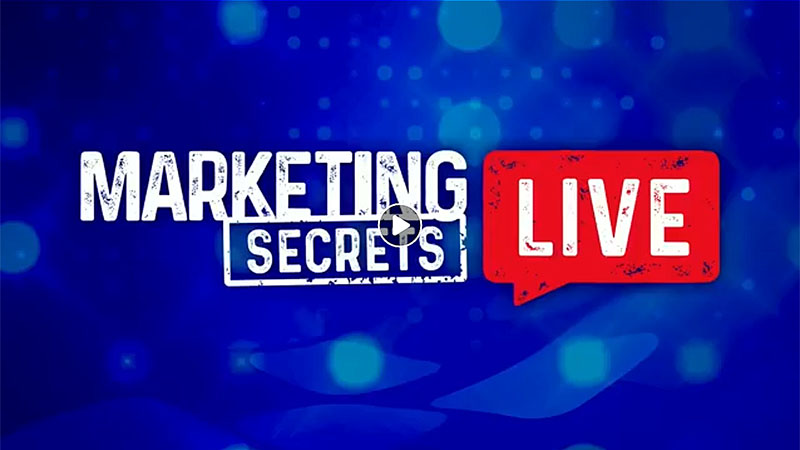 Remember when FunnelFlix was launched, and people commented that it was like "Netflix for Entrepreneurs"?
That gave Russell the BEST idea!
What if there were a full-length LIVE "Talk Show For Entrepreneurs"?
One where Russell could interact with YOU, and talk about all the funnel hackery stuff that he wants.
And shower people with insanely cool prizes?
Think Jimmy Fallon…but for Funnel Hackers!
So Russell and his team made that happen!
They set it up just like a regular talk show or late-night show, but with different cool segments on all the things that entrepreneurs care about, like Russell's Corner – where he'll answer questions from the Funnel Hacker community…
Or, The Classroom – where he gets to pick whatever cool topic he feels passionate about, and drop some value-bombs on you…
And YES – they did some amazing Giveaways!
Click HERE To See The Replay Of The FIRST Marketing Secrets LIVE>>
---
The BEST Way to QUICKLY Generate Sales & Collect Leads…


Clickfunnels® was built with you – the entrepreneur, the business owner, the course creator, the speaker, the expert – in mind.
Because the company knows that you need just two things to ramp up your business FAST:
1. Collect Leads
2. Generate Sales
And that's exactly what Clickfunnels® helps you do best.
Pure and simple.
So you can EXECUTE FAST without having to jerk around and get frustrated with tech, design, page building, or coding.
How would you like to test drive Clickfunnels® for 2 weeks, and get your funnel up, running, and open for business?
If this sounds like a CHALLENGE to get you to try it out for 14 days for FREE, then so be it. You'll also get my bonus package if you become a paying subscriber.
I just threw down the gauntlet! Are you up to the challenge?
Claim Your FREE 14-Day Clickfunnels® Trial Now>>
Free Resources:

GET FREE TRAINING ON LIST BUILDING AND ONLINE BUSINESS...